TIMELESS PRACTICES TO IMPROVE STUDENT LEARNING
Supporting educators and leaders in their important work of helping every student become a confident and successful learner
LEARNING PROGRESSIONS: The Learning Targets of Daily Instruction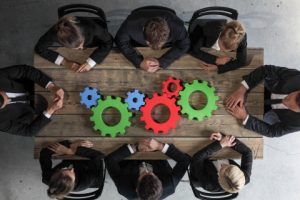 A NEW Teacher Clarity Virtual Workshop by Larry Ainsworth:
"LEARNING PROGRESSIONS: The Learning Targets of Daily Instruction"
Bring CLARITY to your learning targets and instructional planning!
Learning Progressions are the "building blocks" of daily instruction. They specify the prerequisite
concepts and skills students need to know and be able to do in order to master the standards. Teachers
sequence the Learning Progressions, from simple to complex, for daily instruction and then informally
assess student understanding of them with Quick Progress Checks. They use the results as feedback to
adjust their instruction and close student learning gaps.