TIMELESS PRACTICES TO IMPROVE STUDENT LEARNING
Supporting educators and leaders in their important work of helping every student become a confident and successful learner
HI! I'M LARRY
For the past 23 years, my deep desire has been to help classroom teachers, school leaders, and district leaders carry out their all-important work of helping their students grow and succeed. This desire was born and nurtured during my prior 24 years in the classroom as both an elementary and secondary teacher when I was able to directly impact the lives of my own students.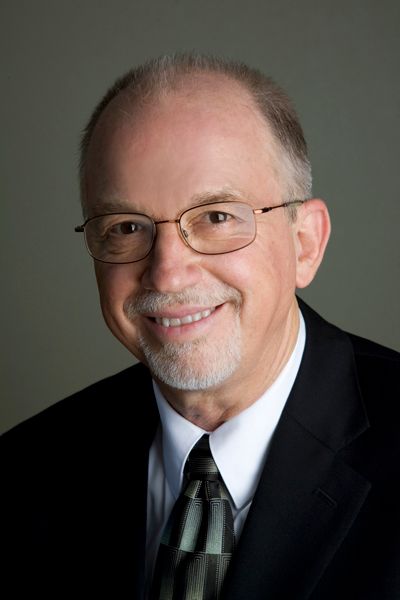 EDUCATIONAL CONSULTING
As the Executive Director of Professional Development at the Leadership and Learning Center in Englewood, Colorado, from 1999-2013, and continuing to the present day as an independent author and professional education consultant, I have had the great fortune to present professional learning workshops and keynotes in school systems throughout the U.S., and in Canada, Argentina, and Switzerland. By working directly with leaders and teachers, I have been able to fulfill my dream of indirectly impacting the lives of thousands of students I will never get to personally meet— a tremendously rewarding quest!
What sets me apart from other professional learning providers is my practical approach to showing leaders and educators how they can build an integrated teaching and learning system that purposely connects "timeless" educational practices—proven methods that both research and experience have shown to dramatically improve teaching and student learning. I would love to learn more about your specific professional learning goals for your school or school system so I can best help you to achieve them!
"Thank you for making this training valuable. There have been so many times I have sat in a meeting or a training that has not been relevant to my content. Thank you for truly making this content meaningful to me!"
"I have learned more in these three days than in years of college. Thank you!"
MY EXPERIENCE: EDUCATION CONSULTING
During my 24 years as an upper elementary and middle school classroom teacher in demographically diverse schools, I taught well over a thousand students. As a result, I look at all the professional practices I write and speak about through the "lens" of the busy classroom teacher. They must be practical, understandable, and doable, and they must work to improve student learning!
23 Years Education Consultant
16 Published Books
12 Book-Based Workshops
1550 Presentations and Counting!
Flown 1.85 million miles in 23 years to assist school systems in implementing proven practices
Presented in 38 states, Washington D.C., five Canadian provinces, Argentina, and Switzerland as an international education consultant
Providing thought-provoking conference keynotes and engaging breakout sessions
Regularly consulting onsite in school systems with school and district leaders and PK-12 educators as a school consultant
Created a new series of virtual workshops being requested all over the over US: "Putting It All Together: How to Build an Integrated Teaching and Learning System."
Created a NEW clarity workshop, especially for K-12 teachers: "Learning Progressions: The Learning Targets for Daily Instruction."
Specializing in timeless educational practices:
Prioritizing and "unwrapping" state standards
Clarifying learning targets, success criteria, and learning progressions

Creating quick progress checks matched to daily lessons

Developing common formative assessments
Writing student-worded scoring guides in a simple but effective format
Designing authentic performance tasks
Creating rigorous curricular units of study in all content areas
Each of my workshops begins with the rationale and supporting research for the topic in focus, illustrative examples across K-12 grades and content areas, and time for participants to engage in the related activities to apply the process in their own instructional context.