TIMELESS PRACTICES TO IMPROVE STUDENT LEARNING
Supporting educators and leaders in their important work of helping every student become a confident and successful learner
HOW TO BUILD AN INTEGRATED TEACHING & LEARNING SYSTEM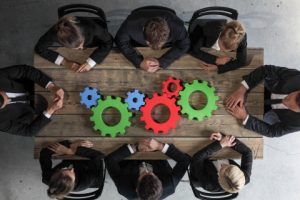 School and district leaders, are your professional practices to improve student learning all connected? Whether you are the principal of a school or the leader of a school district, creating an educational framework that includes all the necessary components is a complex endeavor. There are so many moving parts to take into consideration (standards, assessments, instructional strategies, curriculum programs, data analysis, and all their related aspects) that implementation efforts can often feel—and become—fragmented and disconnected.
Find out how to build a comprehensive and fully aligned system that intentionally aligns standards, assessments, instruction, curriculum, and data analysis. See the "big picture" of how you can deliberately connect these in a practical, step-by-step implementation sequence.
Enter your contact information here to receive further details about this dynamic new presentation for all K-12 district and school leaders!